Data Index
Throughout the project a range of spatial datasets have been produced. The data index summarises these outputs and describes the data and how to download it.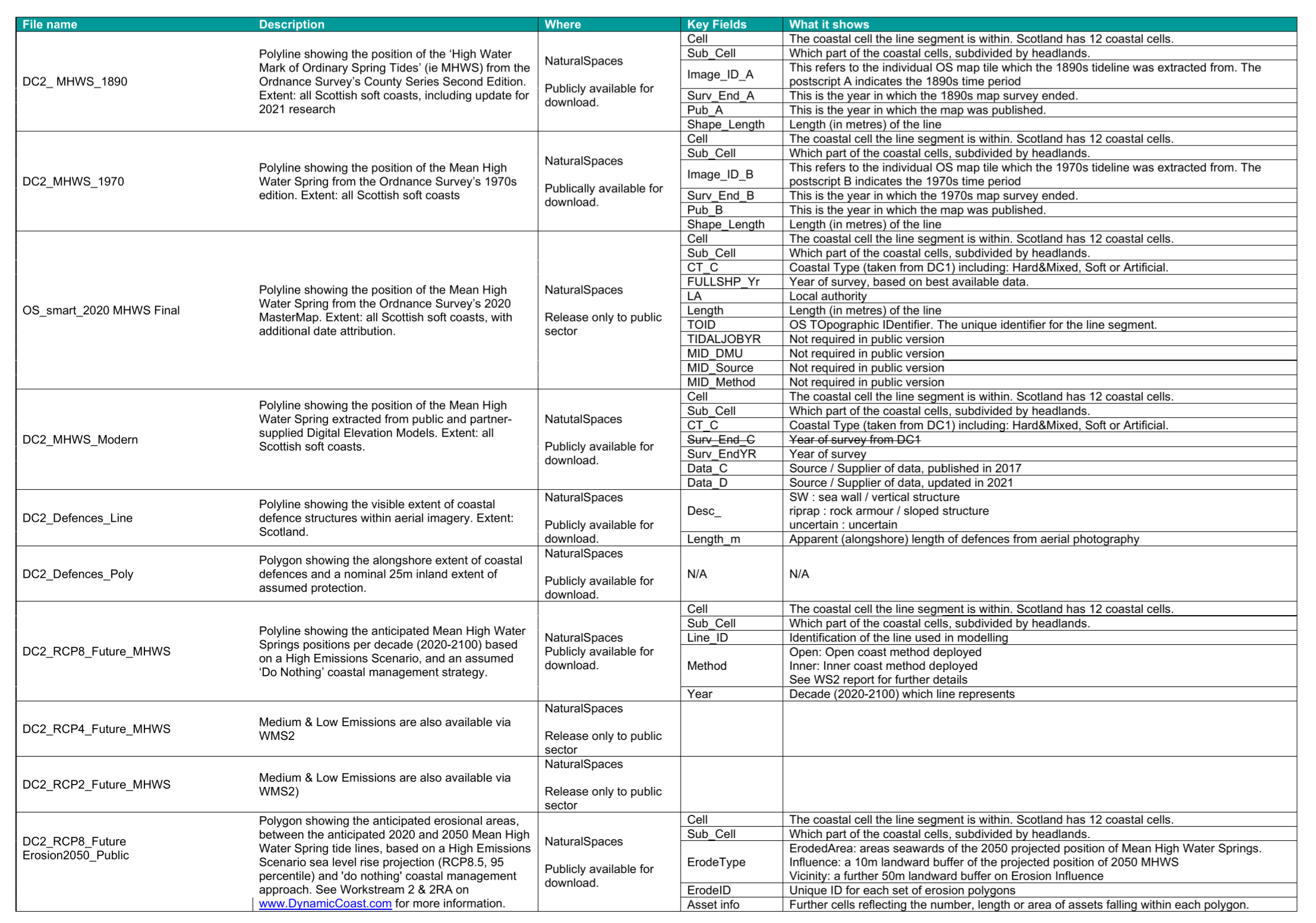 ---
Natural Spaces
Natural Spaces is NatureScot's data platform. Here you can donwload the Dynamic Coast data outputs.
The Dynamic Coast data is found in the 'Landscape, Open Space and Access' section and has the prefix 'Dynamic Coast Two'.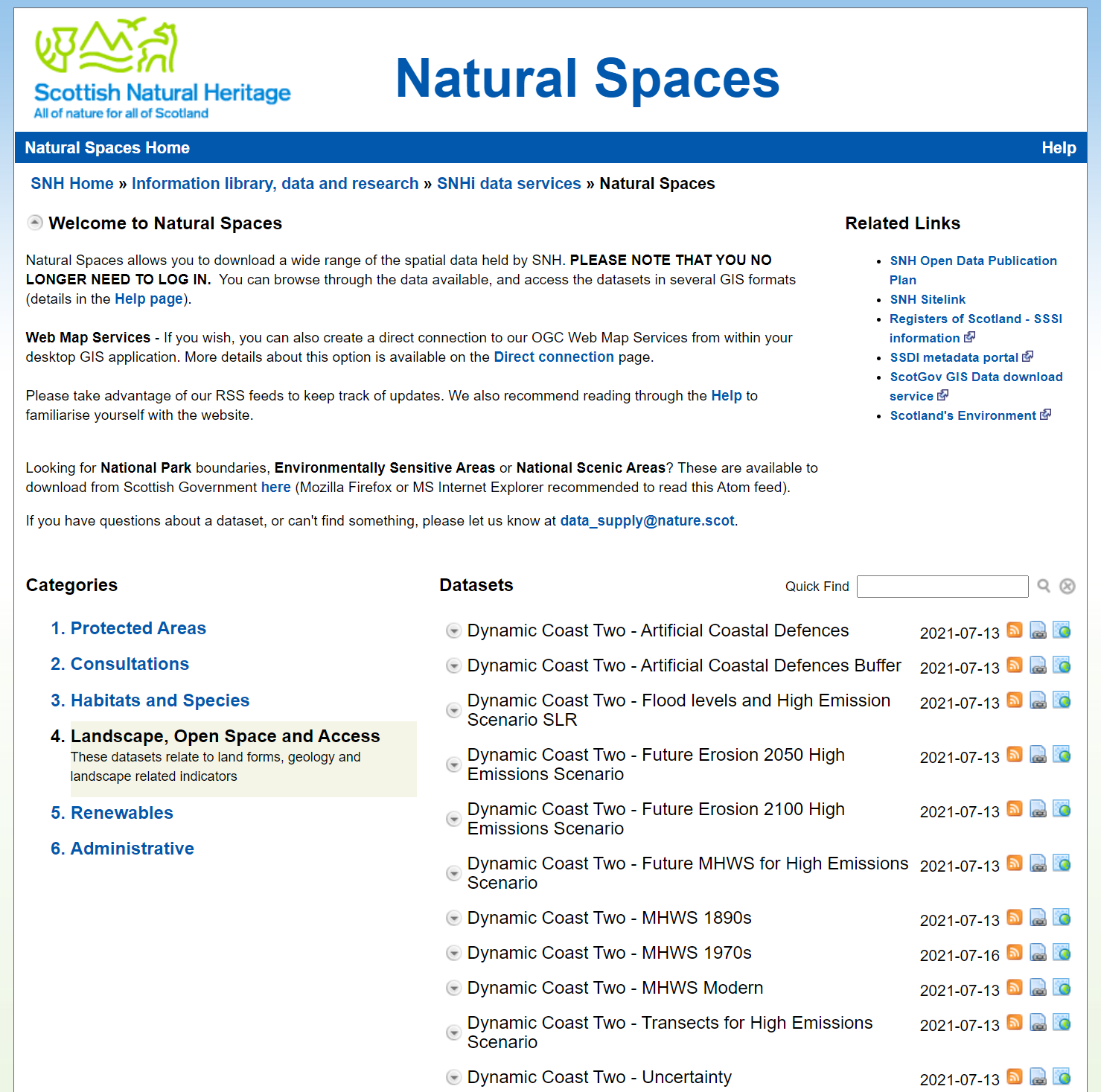 ---